Tour around Kaunas
---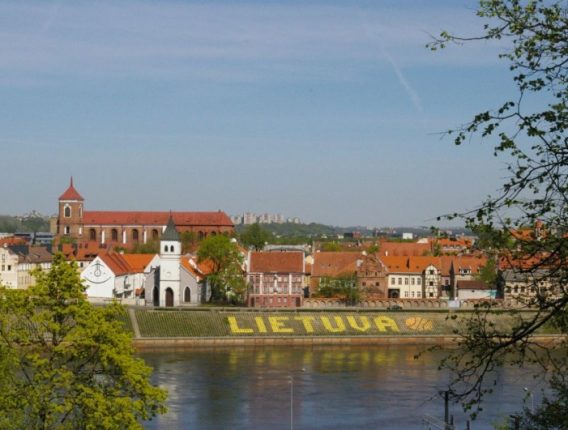 Excursion description
This tour is perfectly suitable to get to know the city in a short amount of time. We have created an optimal itinerary and are able to ensure that You will visit all the most interesting and beautiful sites of Kaunas as well as hear the history they have to tell.  During this trip You will visit Kaunas Old Town and New Town and enjoy the panorama of the city from Aleksotas scenic lookout.
You will see and learn about: Kaunas Castle, St. George Church and Bernadine monastery, Bernadine nuns' monastery, old market square (now – City Hall square), City Hall, Post station, dating back to XIX century, Vytautas the Great Church, House of Thunder and St. Peter and Paul's Cathedral Basilica, Presidential Palace, Central Bank and the Unity Square.  Visit to Aleksotas scenic lookout.  The sequence of sights my vary; the exact itinerary will be presented by our guide after meeting in front of Your hotel.
Duration: 3,5 hours on foot and by car : first part – on foot in the Old Town, second part: by car around the city.
Price: 250 Eur (1-3 persons tour);
85 Eur per person (4-7 persons tour);
55 Eur per person (8-18 persons tour).
Price for groups  (18 persons +):  38 eur per person
Languages: English
Frequency and time: every day, at a convenient for You time between 08.00 and 20.00.
Start of the tour: Your hotel
Price includes: guide services, transportation, excursion in Kaunas Old Town and other places mentioned in the program.
The exterior of the sights is presented during the tour, entrance to the sights is  subject to availability.